Meet Our Youth Soccer Directors
NJ Crush Elite Girls Soccer Club Is Committed to Excellence
As part of NJ Crush Elite Girls Soccer Club's commitment to providing female student-athletes with exceptional programs, coaching, and summer camp opportunities in Mahwah, NJ, our club is guided by an experienced and trusted Board of Directors. The purpose of our Board is to oversee the direction of our organization as a whole and the individual teams at each age level to ensure we continue to offer the absolute best experience and role models for girls' soccer.
Our Board of Directors
The Board of Directors provides high-level oversight of the entire organization, allowing our coaches, trainers, and other staff members to focus on their roles in providing an elite soccer experience for our teams, kids' summer camp, and each athlete. The Board includes representatives from within our soccer club, including our owners, directors from different programs, and coaches from various teams. This makeup ensures diverse viewpoints and concerns are considered in every decision. Our current Board of Directors includes:
Susan Glover - Owner
Lee Glover - Executive Director / Owner
Simon Royle - Director of Operations
Michael Crosby - Treasurer
Steph Figurelli - At large 
Felicia Maffucci - At large
Martin Chard - At large
Continual Development of Resources and Guidelines
Just like success on the field, success as an organization takes hard work, the ability to meet challenges positively, and the mental toughness to do the right thing no matter how difficult that might be. We pride ourselves on rising to the occasion and giving more than 100% to the smallest details. Our Board is directly involved in developing club policies that align with our vision, deciding which leagues to partner with and participate in, and creating a consistent philosophy for player development. Our goal is to equip elite girls' soccer players with the tools to excel on the field and be able to take those same skills and put them to use throughout the rest of their lives.
A Unified Vision for Developing Young Athletes
As the Board leads and continues to find ways to improve the soccer experience and development of our female student-athletes, our organization always remains true to our mission statement. Attracting world-class coaching talent to teach the next generation of elite soccer players is essential to maintaining our reputation as the premier girls' soccer club in the Mahwah, NJ area. Our staff puts equal emphasis on player development and teaching life skills that can be used off the field, in school, and at work as these players mature.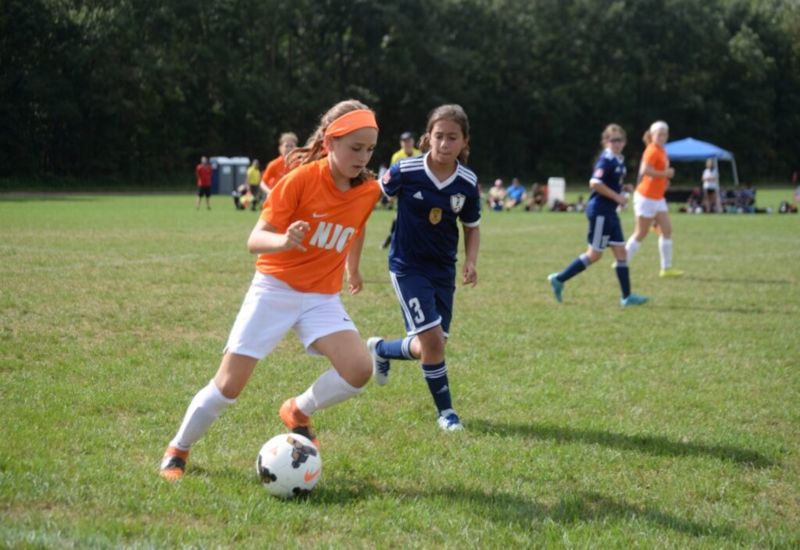 Why Join an Elite Soccer Program?
If your daughter shows an intense, above-average interest in a sport like girls' soccer, joining an elite soccer program has many benefits. The obvious is that it will allow her to take full advantage of competing in an environment with other players of the same age and similar skill levels with training from some of the best coaches in the area. Other advantages include:
Learning about proper nutrition and sleeping habits
Building life skills for social and professional settings
Understanding the importance of mental health
Boosting confidence and self-esteem
Learn More About Our Girls' Soccer Programs and Registration
NJ Crush Elite Girls Soccer Club in Mahwah, NJ is a full-service elite soccer organization offering U6-U19 league teams, youth soccer camps, winter training, and introductory programs for our youngest future stars. We are led by a Board of Directors passionate about soccer, providing a healthy and safe environment for female athletes, and building character in tomorrow's community leaders. Get in touch to learn more about our offerings and register for a program.