Our Coaching Staff at nj crush fc
Forging the Champions Within
NJ Crush FC is Mahwah NJ's esteemed girls' youth soccer club, where we believe in nurturing and developing the extraordinary talents of our young female athletes. With an unwavering commitment to their growth, we have assembled a coaching staff that exudes excellence, experience, and a passion for the game. Our club is dedicated to providing a transformative soccer experience, instilling invaluable life skills and empowering each player to reach her fullest potential both on and off the field.
About Our Coaching Staff
Our coaching staff at NJ Crush Elite Girls Soccer Club is comprises of exceptional individuals who bring a wealth of experience in the electrifying world of soccer. United by a shared love for the game, our coaches collectively possess a dynamic range of prestigious licenses and diplomas, including the U.S. Soccer Foundation's A, B, and C coaching licenses, as well as Grassroots diplomas. They are also proud members of the United Soccer Coaches Association, holding Premier, National, and Advanced National diplomas, along with specialized Goalkeeper diplomas.
Our coaches' rich backgrounds encompass years of experience in professional and semi-professional soccer. Together, they form an amalgamation of versatile expertise with a deep understanding of the intricacies of the game. It is our coaches' unified effort and collective mastery that sets them apart and allows our soccer club to flourish.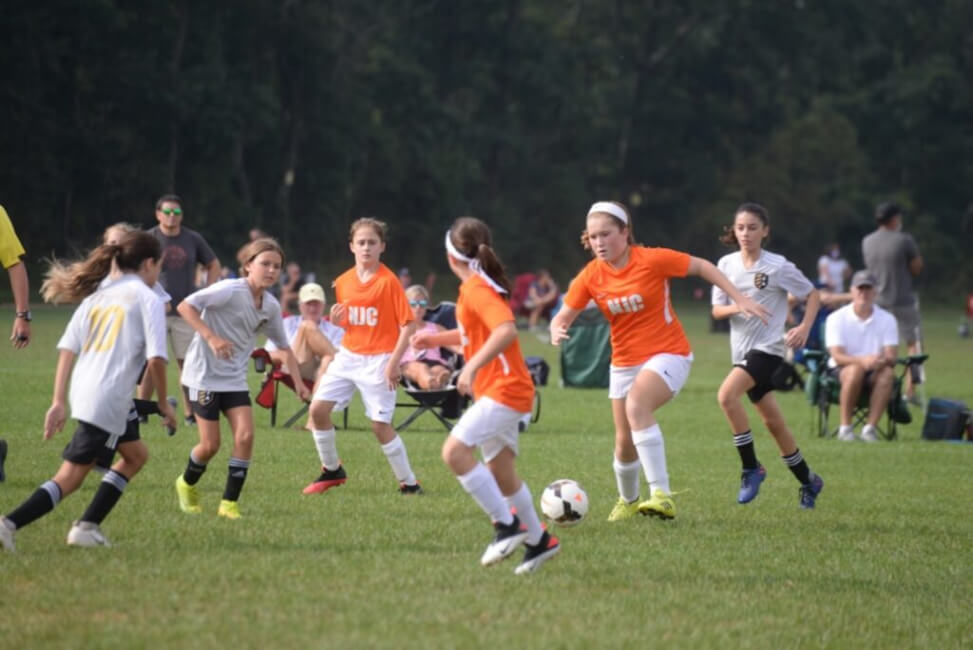 Guiding the Next Generation
Our soccer coaches focus on cultivating young talent and understand the significance of creating an environment that promotes growth, confidence, and resilience. By embracing a multi-faceted approach emphasizing both physical and mental toughness, our coaches infuse the core values of teamwork, discipline, and sportsmanship, fostering a sense of camaraderie among our players.
As mentors and role models, our coaching staff here at NJ Crush FC inspire a love for the game that extends beyond the soccer field and take pride in helping our young athletes become well-rounded individuals. Through the expert guidance of compassionate, professionally trained and experienced soccer trainers and mental tutors, our players gain a competitive edge and a lifelong love for the sport.
Crushing the Competition With the Nation's Best
NJ Crush FC is an elite soccer program partnered with some of the most prestigious soccer teams and leagues in the nation, including the ECNL Northeast Regional League, the EDP League, EDP Futures, and the US Youth Soccer Mid Atlantic EDP Conference. These collaborations allow our players to gain exposure to high-level competitions, encouraging their passion and fueling their competitive spirit.
We also utilize top-notch facilities throughout Bergen and Essex Counties, where our teams can practice and play, enhancing the overall experience for our players. These fields offer ample room for our athletes to unleash their skills and showcase their drive for the beautiful game of soccer.
Ignite the Passion and Join Our Winning Legacy
When you choose NJ Crush FC for your child's soccer training, you and your daughter will become part of a winning culture and a legacy of champions committed to the development and ongoing success of young female student-athletes. Every player has the potential to become extraordinary with the right support, and we provide the guidance needed to make that a reality.
Our club is always welcoming to young athletes ready to further ignite their love for the game of soccer. If your child is interested in joining NJ Crush FC, we invite you to experience firsthand the energy, enthusiasm, and variety of programs we have to offer for young female athletes of all skill levels. Learn more about our tryout process and register your daughter for a session today!