Elite Soccer Training in Mahwah, NJ
NJ Crush Elite Girls Soccer Club Soccer Development Mission
At NJ Crush Elite Girls Soccer Club, much of the success of our girl's youth soccer program in Mahwah, NJ is due to the clearly outlined mission statement and philosophy followed by our entire organization. Keeping our mission in focus as we work to develop elite student-athletes ensures continuity and a consistent coaching philosophy in our soccer training programs at every age level. A like-minded vision is essential to providing a healthy, fun, and confidence-building environment based on this game we love.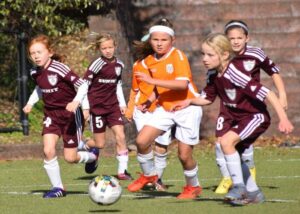 Our Girl's Youth Soccer Program Mission
NJ Crush Elite Girls Soccer Club is a 501(C)(3) non-profit organization dedicated to the soccer development of elite female student-athletes. Our organization strives to develop a club model designed to attract and retain the very best coaches for soccer training at all age groups, and we support this through the education NJ Crush Elite Girls Soccer Club provides inside and outside the club. The goal of these coaches is to offer both a consistent platform of excellence at an elite level and also a platform for players who simply wish to improve within a team setting.
Our Philosophy of Acceptance and Inclusion
As an organization dedicated to providing opportunities for all young female athletes, we are committed to welcoming the inclusion of children from all cultural and socio-economic groups within our club. We do this by offering scholarship programs for individual players and making our Lil Crushers Pathway Program for our U7s and younger available at a minimal cost. Players, coaches, and parents are all held to a high standard of conduct both on and off the field with the desire to foster life lessons along with instilling a true love of the game that all players should have.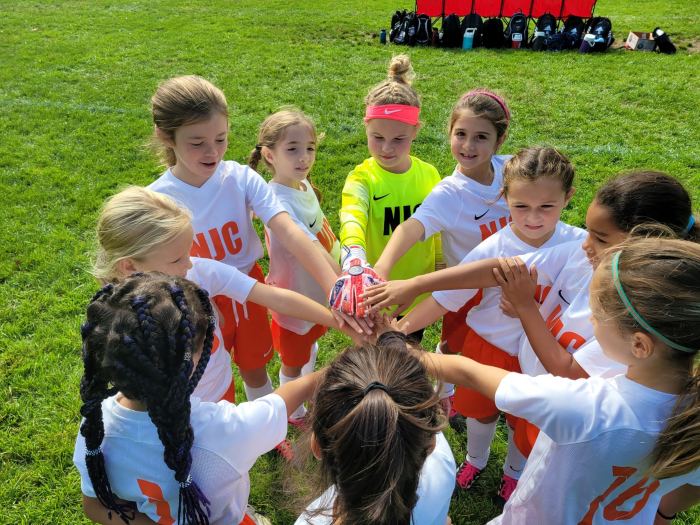 Keys to Successful Youth Soccer Programs
Our goal is to provide the best coaching, training, and skill development to girls in every age group. From our youngest players to those competing at a higher level on more competitive clubs in various leagues, all age groups are coached with the same mission values to keep a consistent approach that club members will take with them to the next level. The entire staff is committed to outstanding player development, whether an athlete is a striker or defender, playing with a spring club, or here for girls' youth soccer camp in the summer. Players will be coached consistently through:
Player development strategies
Game preparation
Competition
Mental health
Social development
Having fun
Find a Youth Soccer Program for Your Athlete
Ready to unleash the potential in your female student-athlete through a superior soccer club experience where as much of the focus is placed on character development as it is on soccer development? Team sports are an ideal environment for building the essential tools to be successful students, employees, and adults. We offer a wide range of youth soccer programs and soccer camps for girls at different age levels from U6-U19.
to continue to attract and retain the highest quality of professional training within the region

to ensure that players are developed within the club using the four corner model of development

to build a year-round soccer specific training facility with lighted fields and a top quality playing surface

to provide a platform for female players to consistently compete on a regional, national, and international level.

to create enhanced scholarship funding to lower the cost of the program to individual players suffering financial hardship and to allow access to players from all backgrounds

to become "The Club" that all female players in the Northern New Jersey region look towards as the place to aspire towards their collegiate goals

to ensure that all players within our club become lifelong lovers of the game

Develop the necessary bonds between players and club officials (coaches, trainers, administrators) so that there is transparency, clarity, expectations and performance targets such that every stakeholder feels connected to the purpose and mission of the club

Further develop our coaching and training staff to seek continuous improvement so that our players are able to stretch and achieve their potential and do it in such a way to develop future soccer leaders and ambassadors of the sport in Northern New Jersey and across the country.
Contact Us to Learn More About Soccer Training
The youth soccer program for female student-athletes at NJ Crush Elite Soccer Club in Mahwah, NJ sets a strong foundation for developing good habits in life and throughout a professional career. Our team is just as committed to developing elite soccer players as we are to developing positive community members who continue to excel in life off the field. Contact us to learn more about registration in one of our many programs.