Explore Girls' Soccer Summer Camp Around East Orange, NJ
Learn About NJ Crush Elite Soccer Club's Youth Summer Camp
If you're looking for summer camp opportunities within driving distance of East Orange, NJ for a young athlete interested in soccer, NJ Crush Elite Girls Soccer Club delivers fun-filled sessions for 7–14-year-olds. Our programs are led by some of the area's most talented soccer coaches. We're committed to offering elite female student-athletes a superior experience with spring and fall seasons, winter sessions, and one-on-one skill development. Our soccer camp is an extension of these programs to ensure non-members and club members have access to world-class instruction during summer vacation.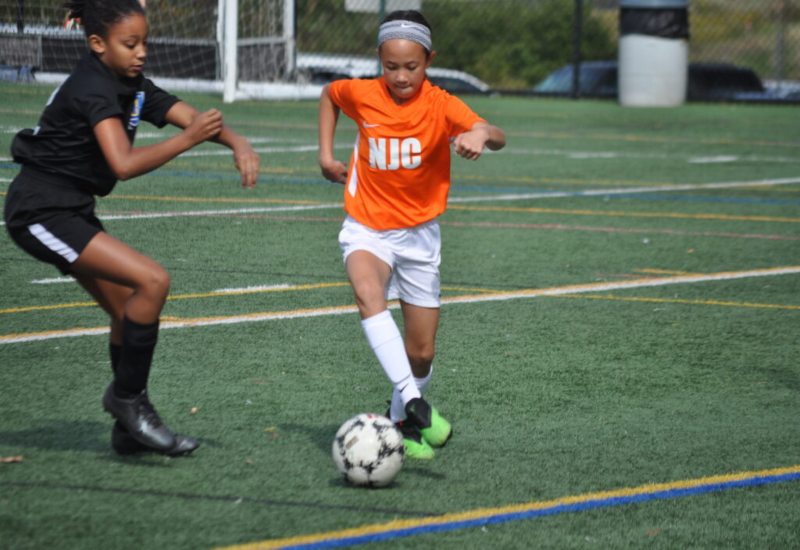 Leaders and Coaches Who Know the Game
Our kids' summer camp is designed to improve and expand the skills and knowledge of young soccer players through interactive drills, competitive play, and clear direction from our staff of coaches who've spent most of their lives in and around the game. You don't have to be a member of an NJ Crush team to take advantage of this fantastic opportunity. We welcome all players and will continue to develop their game in critical areas to be successful soccer players through:
Ball control
Dribbling
Passing
Finishing (shooting)
Offensive and defensive strategies
Building Character and Mental Strength
Much of our mission is to help transform female student-athletes into strong, confident young women ready to tackle life's everyday challenges. As mentors, role models, coaches, and trusted leaders for every child in our youth summer camp, we have a responsibility to focus on mental health along with the physical part of the game. Many of our staff members are adult female athletes who understand what it is like to live, work, and play in a competitive world. We offer the benefit of sharing experiences and discussing how mental health awareness can be a benefit off the field in everyday life situations. This includes guidance on:
Teamwork
Work ethic
Self-discipline
Meeting challenges positively
Register for Girls' Soccer Camp for an Elite Experience
Give your daughter the valuable opportunity to work with some of the best coaches by signing up for the NJ Crush Elite Girls Soccer Club sports summer camp about 20 miles north of East Orange, NJ. We offer various sessions for different age levels to ensure athletes are grouped appropriately for their age and skill. Our techniques are based on years of experience developing successful soccer players in our advanced program. Everything we do is tailored to the age group your daughter is part of, so each participant gets the most out of their time with us. Learn more about scheduling and soccer camp registration today.