Improve Your Skills at Girls Soccer Camp in Mahwah, NJ
NJ Crush FC - PO BOX 562, Morristown, NJ 07963
Contact NJ Crush Elite Girls Soccer Club About Summer Camps
NJ Crush Girls Elite Soccer Club in Mahwah, NJ offers girls' soccer camp programs for female student-athletes between the ages of 7 and 14. Our programs are as much about understanding the game and improving skills as they are about building character, teaching valuable life tools, and promoting a healthy environment where young girls can build confidence and be their best. Get in touch with us to learn more about youth summer camp.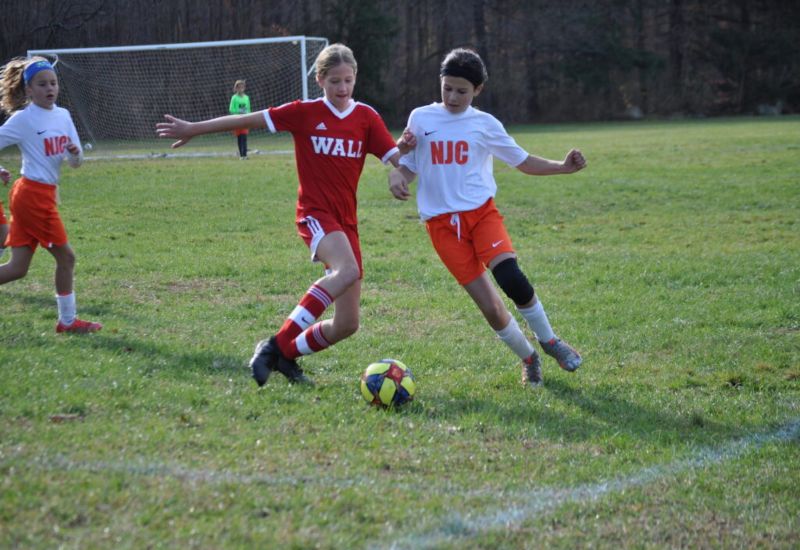 What Can Your Child Expect at Soccer Camp?
Our sports summer camp programs are led by some of the area's most talented and experienced soccer coaches and trainers. Our primary focus throughout the year is the girls' soccer programs and clubs that compete in the spring and fall, but our youth summer camps are designed to instill the same love for the game, improve skill and technique, and teach valuable life lessons on and off the pitch. Campers can expect the following:
Practice key soccer skills
Collaborate with teammates
Compete in friendly competition
Have fun and make new friends
Benefits of Attending Our Sports Summer Camp
Summer offers many opportunities to get more involved and explore interests without managing school work and other commitments. Soccer camp is an incredible chance to practice skills and learn from coaches who know more about the game and developing players than you can imagine. Our programs go beyond play on the field and provide mental health benefits as well. It's important for young female athletes to work on more than dribbling, passing, and shooting, and with us, they'll have an opportunity to:
Develop social skills
Build confidence
Gain a mentor
Stay motivated
Positively take on challenges
Learn More About Girls Soccer Camp Registration
Learn more about summer camp registration at NJ Crush Elite Girls Soccer Club in Mahwah, NJ, and explore our available programs for different age levels. Our entire staff is committed to developing young female athletes and their love for the game while teaching valuable life skills that stay with them forever. Contact us to learn more about girls' soccer and our various programs for all ages.