Mahwah NJ's Premier Youth Soccer Podcast for Girls
Tune in to the NJ Crush Elite Girls Soccer Podcast
Learning doesn't stop when you step off the pitch. Parents and young female student-athletes can gain more insight into the game and careers of some of the biggest names in professional soccer by tuning into the NJ Crush Elite Girls Soccer Club youth soccer podcast. Our monthly podcasts are hosted by the staff professionals at our girls' soccer club in Mahwah, NJ, and look at important topics around the sport. Whether you're a parent with a child in the program, have a daughter who's shown interest in soccer, or are a player looking to increase knowledge on the sport, our podcasts go behind the scenes for a closer look into the exciting game of soccer.
Search Episodes for Our Girls' Soccer Club Podcast
Episodes from our youth soccer podcast are short, easily digestible, and engaging discussions to inform, entertain, and enlighten listeners of all ages and expose them to the world of competitive sports. Our coaching staff is constantly teaching and working with our club players to improve their understanding of the game and technical skills, but in the heat of competition and after a tiring workout, it isn't easy to retain it all. Tune into our podcasts to regain focus on strategy, learn new tips and tricks from seasoned veterans, and hear about first-hand experiences and challenges from successful players when they were just starting to learn the game. Other topics discussed in available episodes include:
What it's like to be a student-athlete at a higher level
Coaching philosophies at NJ Crush Elite Girls Soccer Club
Ways players can prevent injuries
Direct advice from professional players
The process for those who want to play college soccer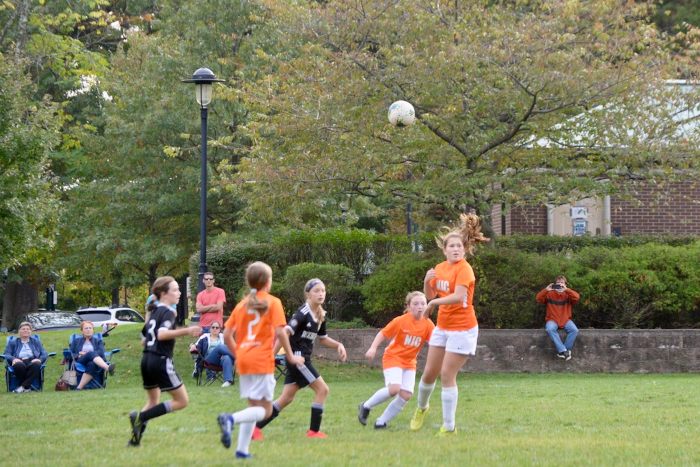 Insightful Discussions From Experienced Players and Coaches
Player development has always been a priority within our organization. From players who are six and seven to those playing at the high school level, each of our female soccer players are coached using the same philosophy, techniques, and mentor support. This approach ensures consistency at every stage as players progress through the system to improve their game and grow to become responsible young women. Our hosts and guests keep our mission and coaching philosophy in mind as they develop programming each month. Some of the guests and stars of our podcasts who share their experiences include:
Joe Behan – Former NYU coach
Doctor James Timmons – A former player in America, Europe, and Australia
Salma Tarik – Egyptian International player
Steph Figurelli – NJ Crush Elite Soccer Club, Director of Lil Crushers
Julia Bazi – Head coach at St. Peter's University and former Australian International
Browse Our Girls' Youth Soccer Programs
Girls' soccer teams are a primary focus at NJ Crush Elite Girls Soccer Club. Athletes are broken out by age group from U6 through U19, and within the age group, they are sorted by skill level. We have teams for both beginner and advanced players, and we welcome all interested players to try out for a team within their age group. However, in addition to these competitive teams, we offer a range of other programs throughout the year that provide opportunities for skill development both as a player and as a person. You can learn more about each of these programs through our site.
Our Commitment Goes Beyond the Turf
Offering regular episodes of our girl's soccer club podcast is just another way that NJ Crush Elite Girls Soccer Club in Mahwah, NJ offers a more advanced and modern coaching experience for our young female players and their families. We're fully committed to delivering the resources our student-athletes need to succeed on and off the field and offer tools like podcasts so the learning continues even after the whistle blows. Tune in for professional insight while you're going to practice, at home after school, or winding down after a long day on the pitch. Just starting to explore the options for girls' soccer clubs? Learn more about program registration at NJ Crush Elite Girls Soccer Club.