Playing girls' soccer can be a life-changing experience for young athletes. Not only does the sport teach work ethic and strength, but it also helps girls develop mental toughness and grow their social circles. At NJ Crush Elite Girls Soccer Club, we're excited to offer a range of soccer teams for players in Hackensack, NJ and the rest of Bergen County. Our coaches are some of the best in the area and strive to mentor the next generation of elite athletes. Learn more about our soccer teams for girls.
How We Determine Teams
Our girls' soccer teams are organized by age and skill level. First, we sort our players into groups by birth year, and then we separate those groups by their existing skill level. But don't worry, we have teams for both beginners and advanced players!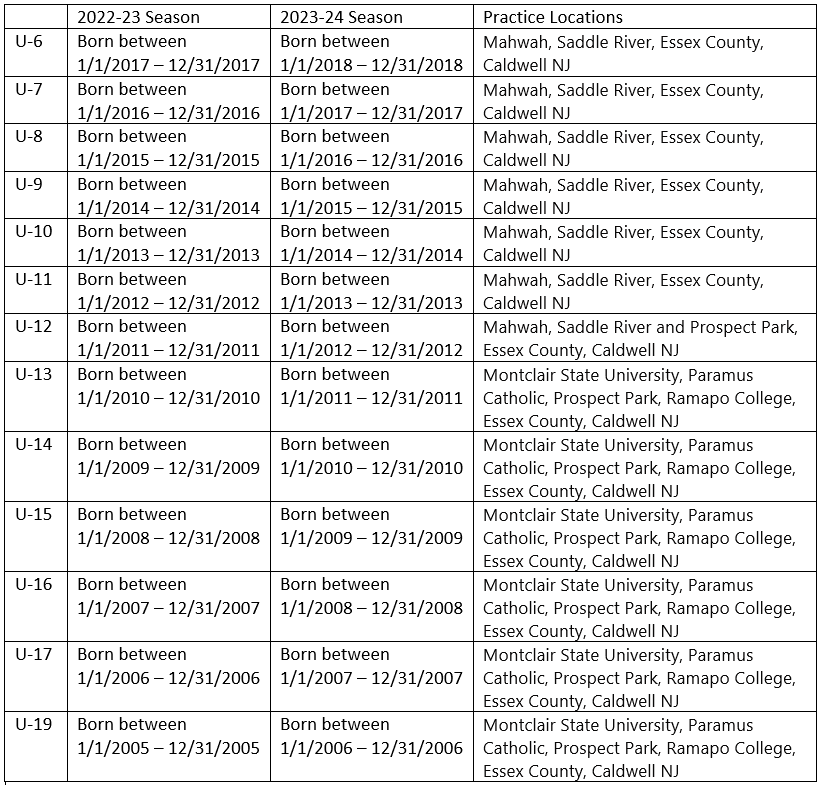 Explore Our Soccer Teams for Girls
NJ Crush Elite Girls Soccer Club is proud to offer over two dozen girls' soccer teams for our players. This allows for a wide variety of skill levels and helps us reach as many people as possible. Our teams are designed for girls as young as five and as old as 18. Get to know our girls' soccer teams by both age and skill level:
●   Goalkeeper Training—All ages, all skill groups
●   Lil' Crushers—Ages 5 to 8, ultra-beginner
●   Player Pool—Separate programs for ages 7-9, various skill levels
●   National White—Separate programs for ages 10 and 14, high skill level
●   National—Separate programs for ages 10-18, high skill level
●   Academy—Separate programs for ages 10-18, high skill level
●   EDP—Age 16, mid-to-high skill level
What Kind of Commitment do Soccer Teams Entail?
We expect a high level of commitment from our players, especially those who have participated in our programs over the years. Young children just starting out in the sport can expect one or two practices a week, while older players should prepare to be on the field for about three evenings a week. It's our mission to develop elite athletes and cultivate a love for the game, and lots of commitment is essential to achieving that goal.
Are There Opportunities Beyond Teams?
Yes! If our soccer teams don't seem like the right fit for your daughter, we have plenty of other opportunities for her to get out on the field. Our soccer clubs could offer a better fit, or maybe you'd prefer to register your child for one of our supplemental training programs. Beyond our summer soccer opportunities, we also offer additional training throughout the winter. If your daughter is interested in soccer, we have a program for her!
Kick Off the Registration Process Today
Girls from all over Bergen County have greatly benefitted by playing on NJ Crush Elite Girls Soccer Club's soccer teams. We're a premier club in the area dedicated to training a new generation of elite female athletes. With exceptional coaching staff and a wide variety of programs, we're well-positioned to help your daughter improve and succeed at the sport. Have a question about our teams or the tryout process? Get in touch with our team to learn more.