Girl's Soccer Summer Camp Just North of Newark, NJ
Spend Summer Camp With NJ Crush Elite Girls Soccer Club
NJ Crush Elite Girls Soccer Club offers fun and inclusive summer camp programs for 7–14-year-old girl soccer players from around the Newark, NJ area. Whether your female athlete is a member of one of our soccer clubs or is looking for summer opportunities to improve their game, speed, and agility and make new friends, our soccer camp is the perfect place to do those things and more. Led by incredibly talented soccer coaches in the area, our summer program has become one of the most popular clinics we offer.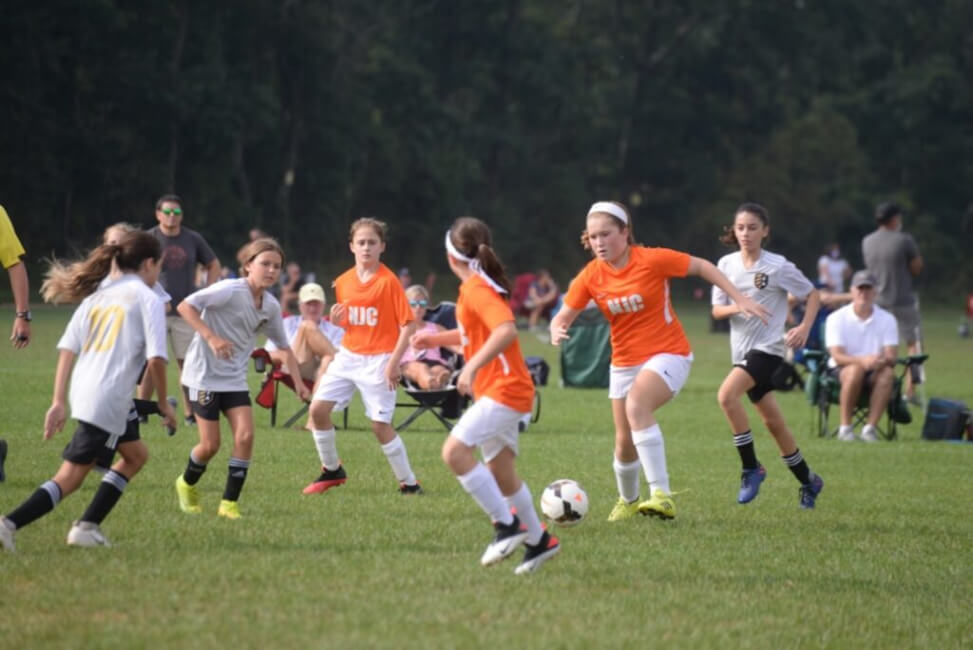 Campers Develop Skills and Learn Game Discipline
Our youth summer camp sessions are divided by age group to ensure age-appropriate development and competition in a safe environment. Our coaching staff is properly trained and holds the appropriate licensing to work with children of various ages. We thoughtfully develop daily activities and training drills that keep players engaged and involved throughout their time with us. Technical skills your child will work on include:
Ball control
Dribbling
Passing
Finishing (shooting)
Offensive and defensive strategies
Mental Development and Confidence-Building Tools
Athleticism is an integral part of the game, but we're equally focused on helping young female athletes develop the mental tools to maintain a positive and productive approach on and off the field. While our coaches and leaders work on player development, every attendee will also hear about the importance of crucial character traits, such as:
Teamwork
Work ethic
Self-discipline
Meeting challenges positively
Explore All Our Soccer Programs
Sports summer camp is one of many opportunities to learn what it takes to become an elite soccer player. We offer year-round programs for U6-U19 players interested in joining a team, getting position-specific instruction, or keeping up with tactical training in the winter. Our entire organization is committed to offering the best soccer coaching, skill-building, and teaching programs in the area.
Make the Most of Summer at Our Soccer Camp
NJ Crush Elite Girls Soccer Club offers a fun and rewarding kid's summer camp experience for young female athletes from all over the county, including Newark, NJ. Reach out to our age-group contacts and learn more about registration to find a session that meets your child's availability. We're focused on helping develop the future stars of tomorrow while providing a fun and inclusive environment where girls can improve their skills, meet new friends, and learn from the top soccer coaches around.